Capabilities
Niagara Sheets is a corrugated sheet manufacturer that supplies custom-made corrugated sheets to box plants and sheet plants, as well as other industries. Our goal is to help our customers however we can. Check out some of our capabilities below.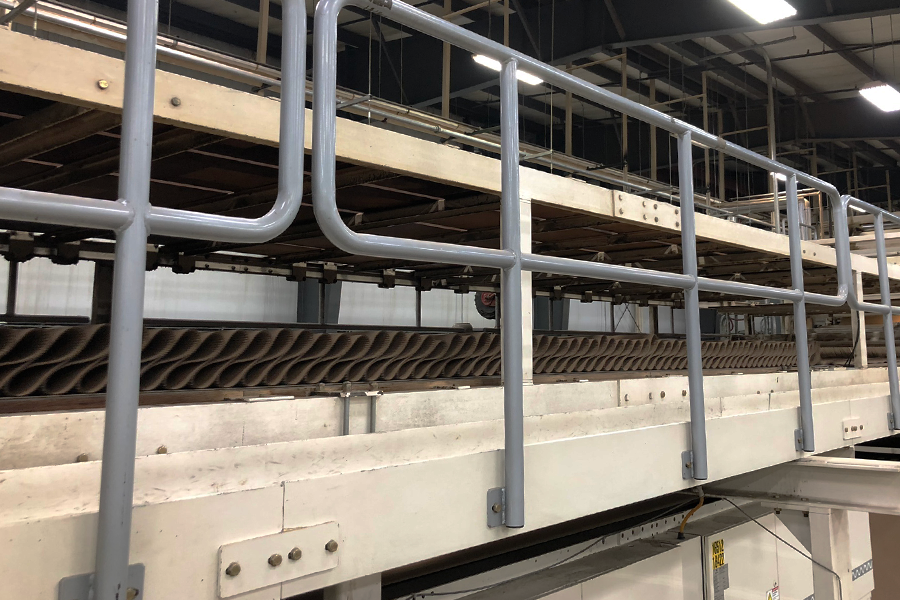 Machine Capabilities
110" BHS Corrugator
Minimum Trim Width = 7.12" (upcharges apply)
Minimum Cutoff Length = 19.11" (upcharges apply)
Maximum Trim Width SW & DW = 108.12"
Maximum Cutoff Length = 196.13"
Minimum Order = 50 pieces & 400 lineal feet, most grades
Minimum Order = BE, AC, A BASED ON TRIM POOL
Grades: Mullen and ECT
Products:

B flute
C flute
E flute
BC Doublewall
CB Doublewall
BE Doublewall
A Flute
AC Doublewall
AE Doublewall

Number of scores/sheet = unlimited (see spacing limitations)
Score spacing =

For any 3 scores – no minimum
The fourth score must be 3 3/4" from the first score
Score type = Single wall & Double wall orders

Point-to-point
Offset point-to-point
Slit scores – to bottom liner only (Max. 4)
Point to Flat Scores (Max. 4)
Three-point/male–female
Beer/beverage scores – wide three-point/male-female
Normal, Light, and Heavy pressure options

Standard medium = 23

26, 33, 36, and 40 mediums available

Special setup fees for unique products/services = negotiated on a case-by-case basis
New Customers
If you're interested in working with Niagara Sheets, you'll need to fill out and submit a couple of forms. Click here to get started.